Location: Brunei, Seri Kanangan Beach (in translation "Unforgettable Beach")
QTH locator: OJ74HS
GPS Coordinates: 4°46'15"N, 114°37'29"E
Our Azimuthal Map in PDF format could be downloaded from here. Generate yours at ns6t.net so you know where to point your beam to work us!
CQ Zone: 28
ITU Zone: 54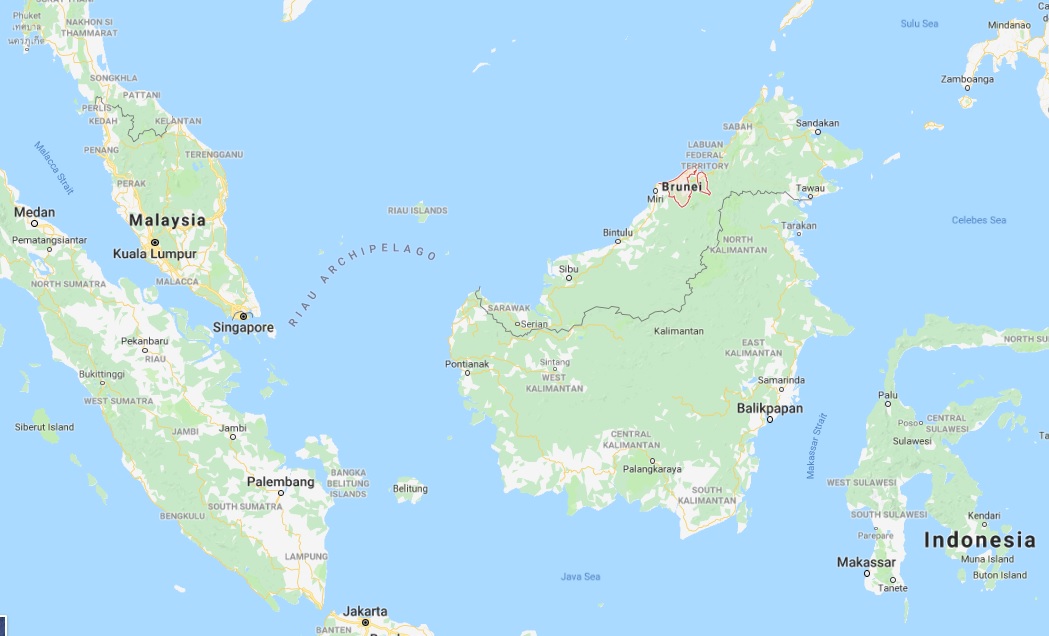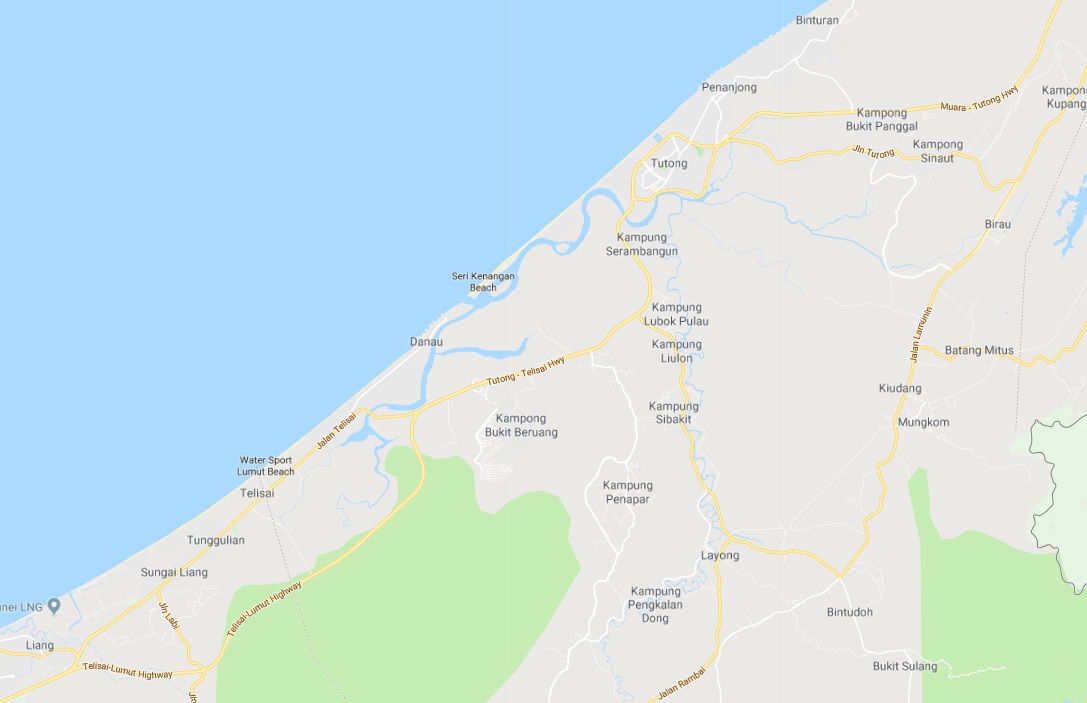 ClubLog DXCC Most Wanted List for Brunei:
#148 for ALL BANDS on the Global Log
#124 for 160M for NA West Coast
#75 for 160M for Europe
#39 for 160M on the Global Log
#13 for 160M on the NA East Coast
Frequencies:
160M CW: 1823.0 MHz, UP 5 USA, DOWN 5 for JA
160M FT8: 1836.0 MHz
80M CW: 3505.0 MHz
80M SSB: 3795MHz listening for NA on 3805MHz, all others on 3790MHz.
60M FT8: We will TX on 5.132 MHz and RX 5.357 MHz [ CQ 357 V84SAA OJ74 ]
All the frequencies are depended on LOCAL birdies and man made noise.
We might have to go where it is clear for us to listen.
160M:
Our main goal is to attempt to satisfy the demand which exists for Brunei on 160m, especially on the difficult paths such us the North American East Coast and into South America.
We will do our best to come up on 160m at our local sunset which is about 10:23z and work the band until our local SR time which is about 22:32z. We expect our sunset routing to be essentially Northeast skirting the North pole - eg: shortpath. This is what we saw last year at 9M0W. The grayline at V8 sunset will allow all NA stations including the Canadian Maritimes to have some overlapping darkness with us before their local SR time. Only VO1 will have a marginal overlap. Eastern NA stations in New England & W2 will also have a chance to work us again at their local sunset via the long path beaming SE at about 150 degrees.
We will focus on NA primarily starting at our sunset - so if you are local to us in Asia/Pacific and JA, **please** allow us a clean RX shot at NA in order that we may be able to hear weak NA callers. We will pay plenty of attention to local Asia/Pacific basin callers in the period following our limited chance to hear and work NA - thanks!
Our plan is when working CW will be to listen split at all times - up for NA callers and down below 1825 for JA. Our experience last year at 9M0W showed us that the local listening environment presented us with almost daily challenges in terms of selecting an Rx frequency - so this may vary each evening depending on what we find. Please watch for current spots and the RBN network plus the ON4KST chat room for the best current information. We may not have internet at Seri Kenangan beach - but we will do our best to get the word out as to what we are doing at the moment - if we can!
FT8:
Yes - we will do some FT8 for sure - version II - sometimes we will be in conventional mode and sometimes using Fox/Hound mode.
Please first check your TX frequency before you start calling us . Everyone needs to call us up 1000Hz or the correct split frequency. You will never get an answer from us if you lock your RX=TX frequency and TX simplex over us.
It is likely that we will not do this on 1840 exactly - we may opt instead for a clear frequency away from 1840 - perhaps 1838 or 1842/1844. FT8 has proven itself a vehicle for lesser equipped 160m stations to have a chance to work us on Topband - so please keep an eye out for us on this mode as the dx'pedition progresses - we most likely will try FT8 after a few days of straight CW mode. Our aim is to please everyone we can with a "new one" on 160m - and this seems to be a good way to achieve this...
Brunei Time: UTC + 8
Sunrise: 06:35 (Local Time)
Sunset: 18:28 (Local Time)
A quick start guide on using FT8 version 2 (Adobe PDF format) is available here.
A guide on using the FT8 DXpedition Mode is available for download (Adobe PDF format) here.
Good luck to all - we have a great team of lowband operators on this trip and we hope to log as many of you as we can hear over there!
Reverse Beacon:
Once the DXpedition starts, be among the first to find us on the air by checking the reverse beacon website: ReverseBeacon.net
DX Cluster:
Once someone already spoted us, you can see what MODE/FREQUENCY we are on by checking the DX clusters. A popular one is DX Summit. Click here to see it.
But please LISTEN first and confirm that the entry is accurate. Don't blindly trust the spots you see!
ClubLog:
During the DXpedition, our log will be uploaded daily to ClubLog.net. Please avoid "dupes" by checking the ClubLog website whithin 24 hours from the QSO.
SPLIT:
V84SAA will always work split. Please check the SPLIT setting on your radio and listen to the operator instructions: UP or UP 5 etc. Thank you!
Propagation:
To maximize your chances of working us, please check the propagation websites such as VOACAP or K6TU. Stu (K6TU) was generous enough to create a propagation prediction widget for V84SAA. It is very easy to use. Just click on this link, type the details of your location and equipment and it tells you the best time of day and band to contact us. It will significantly improve your chances of working V84SAA.
Also, please listen to the operator instructions when he requests speciffic areas such as: EU or NA etc.
License:
The V84SAA license is valid from February 7th, 2019 to February 18th, 2019 (local time).
Thank you Tamat (V85TL) for all your help in obtaining the license!
Click here if you are curious to see how the license looks like.